TECHNOLOGY TAILORED TO
YOUR NEEDS
About Americom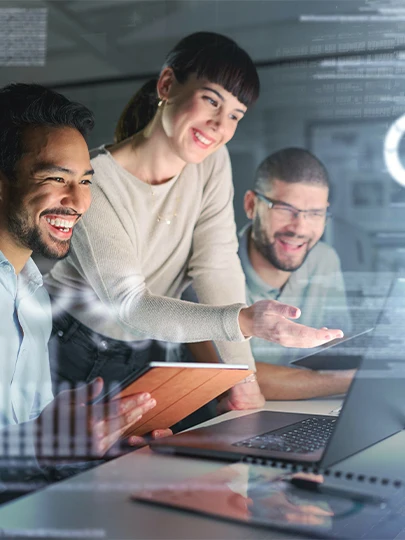 Americom is proud to be serving Southeast Nebraska for over 40 years and counting. We take pride in our ability to meet our customers' needs with quality products that evolve for growth in the years to come, while providing efficient solutions for today.
We work with customers large and small to build lasting partnerships. By taking a consultative approach, we review your infrastructure, equipment, and telephone services to provide you with a one stop shop of communications solutions. It would be our pleasure to service all of your communications management and engineering needs.
Recently we have moved to a beautiful new facility with a state of the art show room. We would love to show you examples of our work first hand. See our technology in action and get to know our top of the line vendor products. Our expert technicians will work with you to implement a reliable communication strategy.
Contact us today to set up a consultation in our new headquarters!
Whether you are a large corporation or a small business, our customer-focused solutions are just a call away.
Client Feature
Aircraft Specialties, Inc.
Business Phone Systems
Data Cabling and Infrastructure
Camera and Access Control
What Our
Clients Are Saying
Over the past 20 years of doing business with Americom we have always been impressed. They are always professional, proficient and their customer support exceeds our expectations. Keep up the great service!!"
I have been using the Zultys VOIP system from Americom for nearly 5 years. The sales & service team as well as the installers are all great to work with. Always have an answer to questions in a reasonable time, and are willing to help."
From install to any changes or service needed, they are right there to help."
Great company to work with. I've worked with them for years and I use them as much as possible."