TECHNOLOGY TAILORED TO
YOUR NEEDS
Education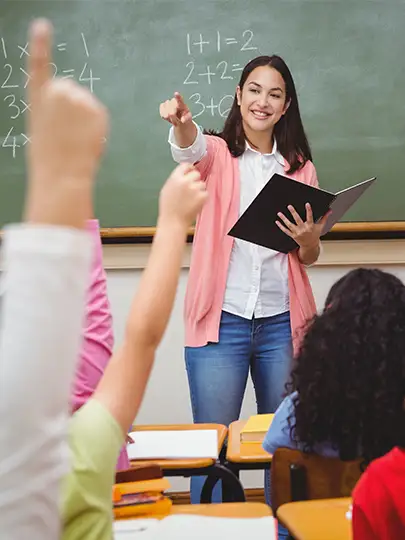 Education
We provide comprehensive technology solutions, building secure and reliable connectivity from the ground up, and tailored to your K-12 or college/university's needs.
We offer the newest technology and solutions for:
Whether you are a primary or secondary school or a college or university, our customer-focused solutions are just a call away.
See why many of our K-12 clients love to partner with us since we have started providing one-of-a-kind Naas (network as a service) solutions by Nile. NaaS by Nile provides K-12 schools with enterprise-grade wired and wireless connectivity entirely as a service. Schedule your demo today by contact us below!
Comprehensive Solution Packages for Your Facilities
Click each of the hotspots for more detail.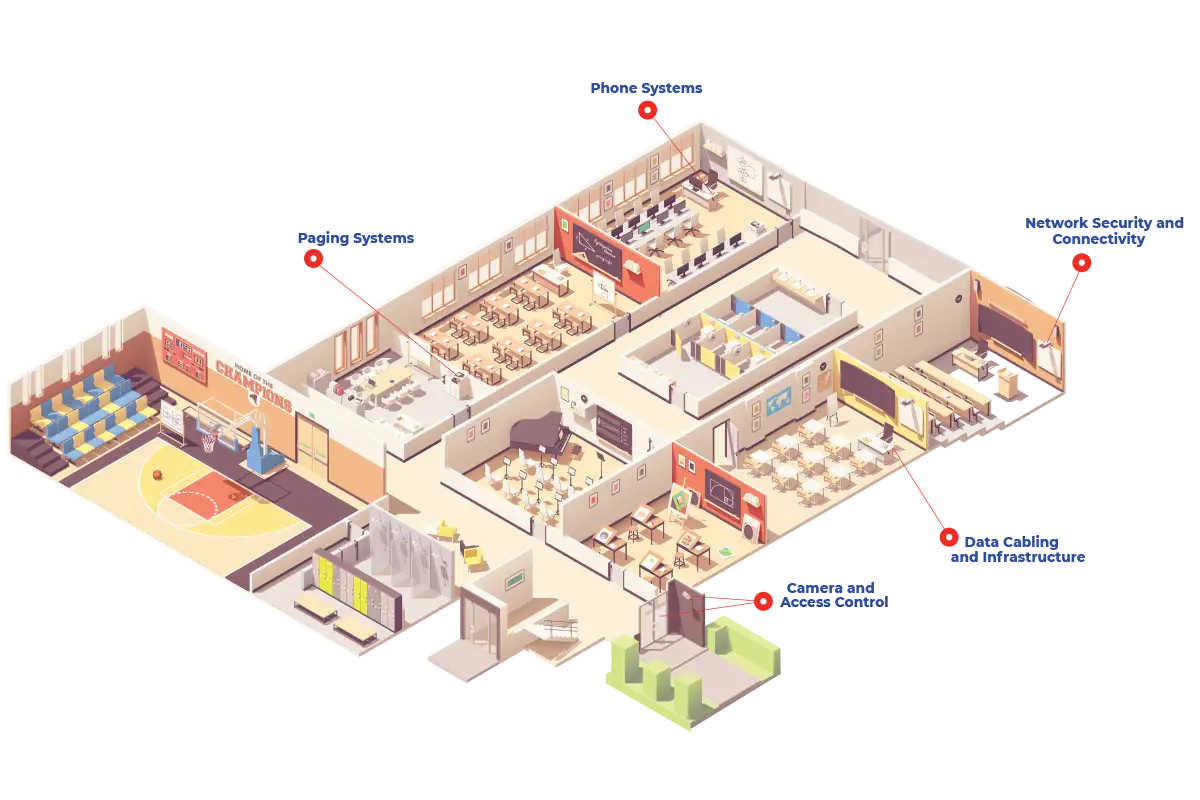 Paging & Bell Systems
Americom recognizes the importance of communication in educational and business environments. From getting an informational message out to alerting the location of a critical incident we can design a solution to fit your needs.
Business Phone Systems
As technology changes, so does your business phone needs.
Network Connectivity and Security
Network security keeps unauthorized users and hackers from accessing your Wi-Fi network and the devices that use it.
Data Cabling and Infrastructure
Americom's certified cabling professionals can help design and implement any of your infrastructure needs.
Camera and Access Control
We offer solutions to keep your place of business and employees secure: Video Surveillance and Access Control.
Nile is a True Automated Network

What the cloud did for computing, storage, and applications, Nile does for networking.

Consumption-Based Model

Guaranteed Network Performance

Complete Lifecycle Management

Reduced TCO

Network Connectivity and Security for K-12. See the difference Nile made this school's network!